Now let the game begins!
The King of hire and fire is back to what he knows how to do best.
Just like he loves to do on his Apprentice reality TV show. President Donald Trump has fired the Acting Attorney General Sally Yates Monday night for "refusing to enforce a legal order designed to protect the citizens of the United States,"
the White House said
.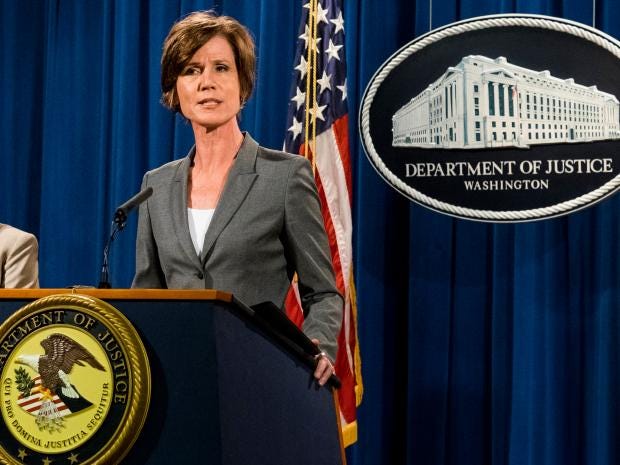 "(Yates) has betrayed the Department of Justice," the White House statement said.

Dana Boente, US attorney for the Eastern District of Virginia, the White House said, and was sworn in at 9 p.m. ET, per an administration official.
A few hours later, Boente issued a statement rescinding Yates' order, instructing DOJ lawyers to "defend the lawful orders of our President."
Trump didn't call Yates to dismiss her, she was informed by hand-delivered letter, according to a different administration official.